There was something about the unlimited horizon words presented — it captured my imagination and opened up a new world to me. I gobbled vocabulary and spelling like a total language geek. I've never lost my fascination and love for language and all it can accomplish.
Some careers start before you even imagine them.
When I was 14, I started winning awards for my writing. I was a staff member of an innovative yearbook produced in quarterly issues like a magazine.
I know –you're not looking for a high school kid! But stick with me on this…
I was the youngest literary editor of the yearbook ever, and then became the Editor-in-Chief. We submitted our yearbook and competed every year at the annual Press Day at St. Bonaventure University. The New York Times sponsored these awards.
When I was in charge, our yearbook won 1st Place, rated "Outstanding" in New York State.
My career working on magazines in writing, editing and developing content actually started before I was 18.
I joined my college paper, wrote for a weekly during summer, and became the Editor-in-Chief of my college newspaper in record time.
I didn't realize it then, but all that editor work was the breeding ground for working with teams of creative people, and developing projects for marketing.
And the story gets even better.
I married another young achiever while we were still in college, and devoted the next ten years to raising our four sons while my then-husband played the PGA Tour and became an on-course analyst for network and cable TV. I started a successful career as a freelance writer for local, regional, and national magazines at the same time.
Because we lived in a world of media and the business that surrounds the Tour, I got an irreplaceable education in how the corporate world uses media, networking and marketing to make money.
I was fascinated by production – I got to work a giant TV camera on a tower in rehearsal, help time segments during a national broadcast in a trailer, watch directors work with "the talent" in the booth, hang with other writers.
I couldn't let all that real-life education and exposure go to waste now, could I?
Eventually, the bottom fell out of my marriage. To survive, I worked short-term jobs for a staffing agency and then in retail.
Two semi-crappy jobs taught me a lot:
Like how to solve problems for customers.
How to follow up, follow through, and get the job done.
That above all, people want to be heard.
That listening and responding produce results — and can turn an unhappy, complaining customer into a satisfied and loyal one.
The staffing company hired me as a recruiter. During my interview, the manager said:
"You're a writer… Could you take a look at our advertising? No one knows what they're doing. Could you work with it? Just play with it."
Look at it, I did. Work with it, I did. Play with it – yes, I did!
I developed a whole advertising and marketing strategy, developed creative concepts & copy for 50+ display ads, and ended up at the headquarters with a job devoted to advertising and media.
Where they had no corporate image before, they had a definitive identity and measurable success among their competitors.
And then — they laid me off. I had no hard feelings. I was ready to jump. (Besides, they immediately hired me freelance to write and produce their quarterly newsletter.)
I set up my own business, becoming the idea person (creative content developer) and multi-media writer for small businesses and organizations. I put together teams of other independent creative people – small marketing agencies, web designers, videographers, art designers, photographers, whatever the client needed.
Because of what I learned, I've gotten to work with super-cool people (like Lisa Ling, Robert Ballard, and Jack Nicklaus) and organizations (like National Geographic).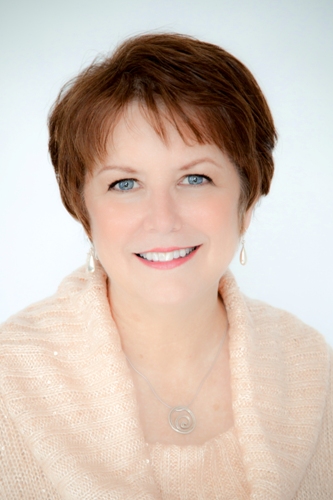 Creative thinking, content development, multi-media writing, new media, social media, editing – that's me now.
I'm grown up but still geeky at heart.
I'm an informed, versatile, and authentic industry voice helping businesses deliver vital messages to their audiences in effective ways. I do it with expertise, professionalism, and highly developed people skills.
Is that what you want? Then let me sound the trumpet call to action! Check out my portfolio page. Email me. Call me. I'm so easy to talk with!
An even faster way: Follow me on Twitter. I can help you. We'll be talking before you know it.